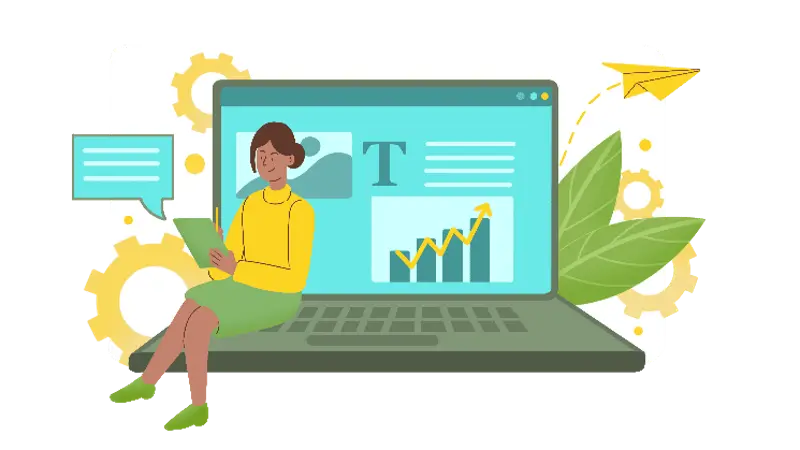 Thanks for your interest in our blog publications; we'll be happy to hear from you!
Are you a master wordsmith and creative writer? Do you love to share your knowledge and skills with a vast community of marketers, growth hackers, and entrepreneurs? Fantastic! We eagerly await your contribution and see how you can make a difference.
Published contributions will be shown on our blog and can become part of regular email and social media promotions.


Our Editorial Guidelines
Before submitting your content, please take a moment to read through this page. It contains helpful information regarding:
Our guidelines for guest blogging

The types of contributions we welcome and those we do not

An explanation of our submission/ publication process

How to submit your post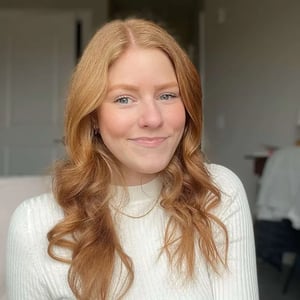 As we receive many submissions, we will not be able to accept or respond to all submissions. However, if your submission aligns with our requirements and we have space in our editorial calendar, we will be in touch with you.


Guidelines
We do not guarantee acceptance or publication.
Although we strive to review and consider all submissions within our guidelines, we do not guarantee the publication of posts, even if they meet our editorial guidelines.
Our editorial team carefully evaluates submissions based on relevance to our audience, alignment with our site topics and focus areas, and potential reach. Looking to provide the best and most relevant educational content for our visitors, we don't guarantee publication to anyone, including customers, partners, or previously featured authors.


Quality standards.
Our editors maintain the right to reject contributions that do not meet our editorial standards or for any other reason.


Treatment of published content on the Aspiration Marketing blog.
If your post is published on the Aspiration Marketing Blog, we encourage you to share it with your network and link back to it.
We do not allow the republishing of your or any of our articles on any other website, including your own website or blogging platforms like Medium. Additionally, we cannot accept guest articles already published on other platforms or websites.


Content decisions are at the editors' discretion.
Without requiring prior confirmation, our content marketing team and editors reserve the right to:
Modify, reduce, or expand your content at any time before or after publication for any reason, e.g., to enhance search optimization, improve accuracy and comprehensiveness, and incorporate new information as the content might become outdated or require review.

Integrate images, videos, or calls-to-action for content and offers relevant to Aspiration Marketing readers, e.g., downloadable content.

Utilize your guest author photo and bio throughout our content, including social media channels and email.

Remove the contribution.


Minimum requirements
Guest author contributions are comprehensive, data-rich, and filled with personality. Posts aim to educate our readers with fresh and innovative insights about the world of Marketing or Business success.
We look for:
Fresh and innovative contributions, persuasive arguments, and exceptional writing.

Articles that align with the writing style and tone of our blog - casual and helpful.

Proper attribution of data, quotations, and external content referenced in the article.

You may include one link to your personal website within the body of the post; we do not guarantee Dofollow links.

Please include links to at least 3-5 relevant Aspiration Marketing blog posts in your piece.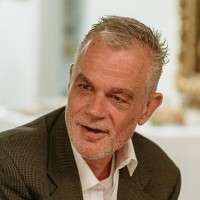 The Types of Posts We Do Not Accept
Previously published content.

Content that is offensive or inaccurate.

Content that is in conflict with Google Search Quality Rater Guidelines or anything that may be construed as a link-building scheme.

Content that is promotional for yourself, your company, or organization or content that is negative about individuals or companies.

Content promoting political or religious perspectives.
Formatting Your Submission
Help us make it easy to review your submission and get it ready for publication:


For now, English language submissions only.

Blog post submissions should be between 1,600 and 3,000 words in length.

Structured and completed article, shared in Google Doc format with short paragraphs (no more than 3-4 sentences), headlines, and subheaders.

Use bulleted or numbered lists.

Include quotes, key headlines, and conclusions.

When suggesting images, specify the image source and include the Image Source URL. You certify that any suggested images are free of royalties and copyright restrictions.

Complete a grammar check with Grammarly, we're publishing in American English.
Submit Your Contribution
Ready? Please submit your contribution on the right.
We will let you know if and when your article will be published.
Good luck!
While your contributions are not limited to the following topics, current focus areas include:
Marketing for Higher Education

Marketing for SaaS providers

Marketing in Telecommunication

Marketing in Renewable Energy/Solar

Prospecting and Sales

Email Marketing